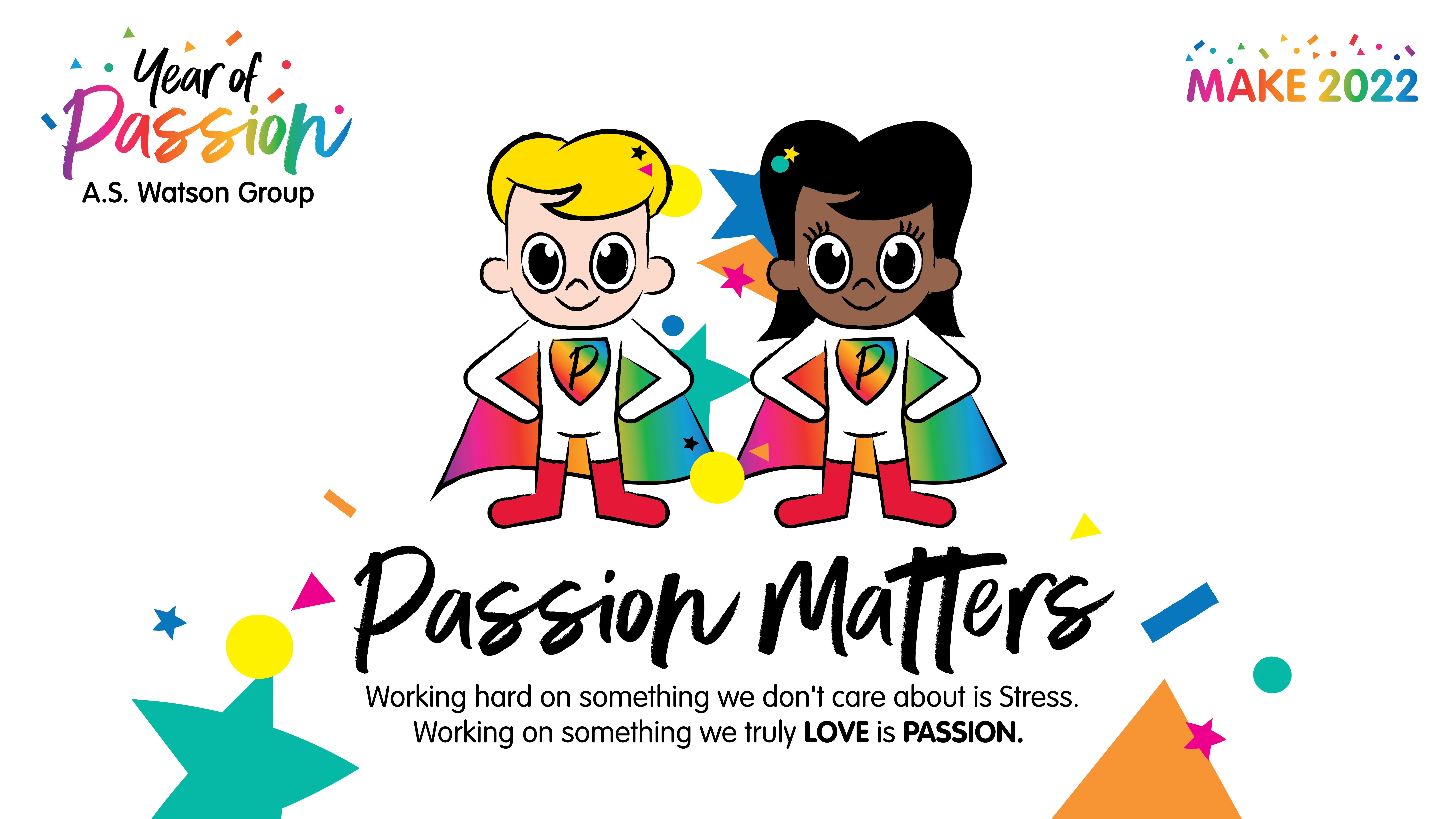 MAKE 2022 Theme – "Year of Passion"
We are thrilled to share with you the theme of MAKE 2022 – YEAR OF PASSION.
At A.S. Watson, we believe PASSION drives everything we do for our customers, our people, our community and the planet, and makes a difference to the our work and life every day. Working hard on something we don't care about is Stress but working on something we truly LOVE is PASSION. So PASSION really Matters and it's more powerful than we think.
PASSION Matters
Passion fuels your motivation
Passion boosts your focus
Passion unleashes your energy
Passion inspires your creativity
Passion makes you happier
Passion sparks positive attitude
MAKE 2022 Toolkit and Announcement(Download)
MAKE 2022 Materials(Download)
1) Key Visuals
2) Logos
3) Postcards
4) Wallpaper
5) Tote Bag
NEW – Powerpoint Template(Download)
NEW – Virtual Background(Download)
Let's join hands to share the message about "YEAR OF PASSION" with our colleagues, customers and business partners!