Global Health Campaign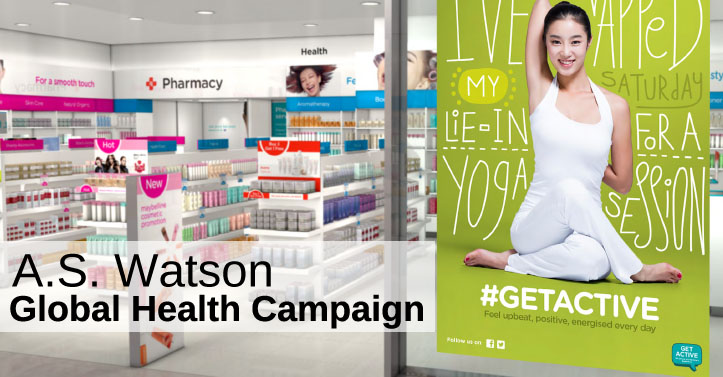 (Updated – 14 Feb 2017)
As the launch of the Global Health Campaign is approaching, we have made available more materials to assist BUs' preparation.
Health Animation

Long version (First Video) Editable files (download)

*NEW!

Short clips (Second batch) English video
Social Media Contents Part 1

(Download source file)

Keep workout secretly in office
Get Active . Be Happy
Stretches before you sleep
Sitting too much = Bad health habit
Social Media Contents Part 2

 (Download)

World health day positive affirmation post
#GetActive Challenge
Facebook Mini Wall Game
Infographics Toolkit (download)

Detailed infographics guideline and artwork file available for local adaptation
2 templates – one for global facts, and another for BU local market findings
Key Visuals & Assets (download):

Working files with hi-res images of two key visuals which have been sourced for use in ANY market, royalty free
Campaign Fonts
#GetActive icon
Campaign Typography
Campaign typography and imagery suggestions
'Marketing Toolkit (download):

With detailed campaign objective, communication strategy, creative guidance etc.
We have designed the health campaign in a highly digital-relevant approach, please review your digital marketing plan and resources to make it big in your markets
PR Toolkit (download):

Group has conducted a Global Health Research via the WISE team gathering insights from customers in our operating markets.
The toolkit contains an overview of communications approaches
* Template of

1) FULL research report [please contact Kevin Leung@GPR for password]
2) Press release guide
2) Press release template
Short Films Toolkit (download):

There's a separate toolkit for 10-sec short films. The production of films is in progress and will be shared with BU for local adaptations.
You may contact Emily Wong (H&B Asia) or Kevin Leung (GPR) if there's any question concerning the campaign. Thank you.